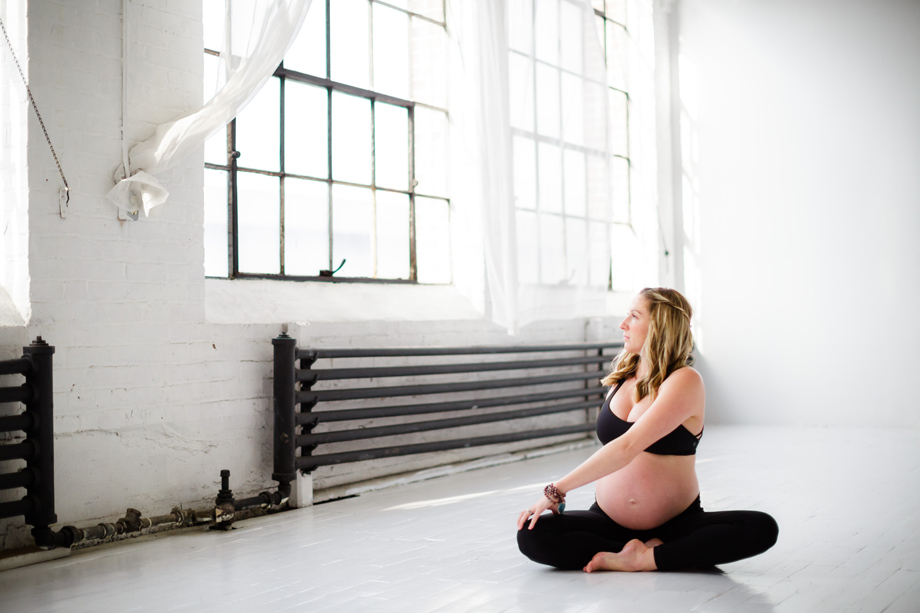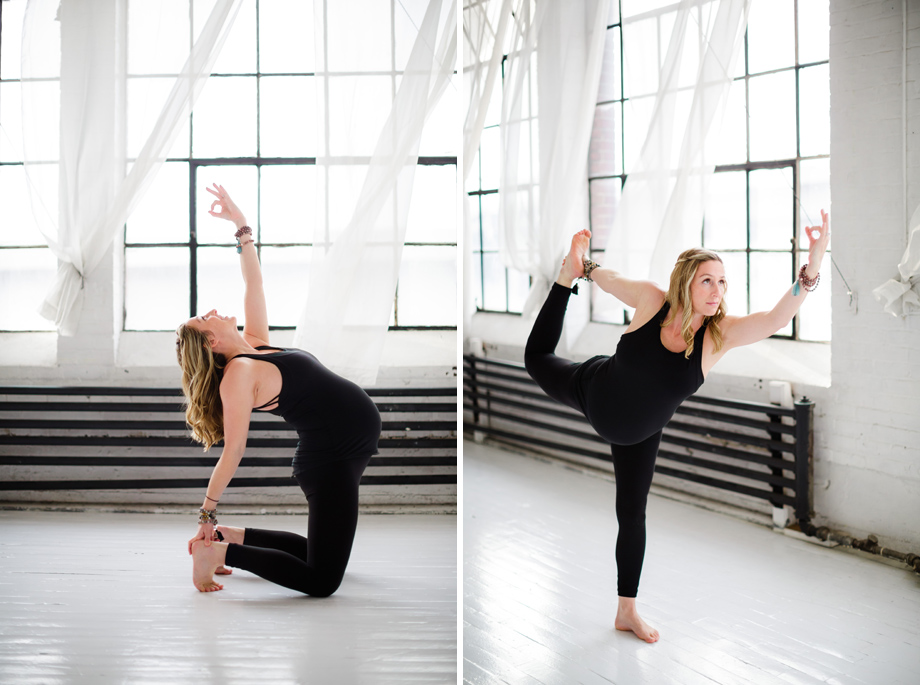 When business is crazy like it is now, I take fewer personal photos, and don't spend as much time exploring and developing different sides of photography. I'm hoping to change that. This month I carved out time to do a shoot with the purpose of having fun, breaking outside the box, and using my photography to highlight someone who inspires me. This is hopefully the first of many blogs in my "connection + community series" where I'll photograph and interview local artists who are making our community a better place.
The first person I thought of for the series was my beautiful friend Kristen Klooster, one of my all-time favorite yoga instructors. Not only is she a yoga guru, but she inspires me with her love and curiosity of life. To follow her Instagram is to follow her around the world. Every week, it seems, she's on top of a new mountain, or in some wonderful new country. Expecting her first child any day, we photographed her (bump) in action at the studio. Below are some of her insights into how yoga has impacted her life, and our community.
What inspired you to become a yoga instructor?
When I signed up for a 200 hour training, I really had no intention of becoming a yoga teacher. I just did it for myself, to deepen my own yoga practice and as an opportunity for self exploration. The more I learned about yoga, the more inspired I became and I realized I wanted to share it and do work I was passionate about.
How has your practice evolved over time?
I came to yoga from a background of competitive sports, so initially it was the combination of flexibility and strength along with the challenge of mastering poses that had me hooked. Over time the more subtle benefits of connecting mind, body, & breath with opportunities for reflection & stillness in savasana that have become the biggest surprise with the greatest rewards for me.
What obstacles has yoga helped you overcome?
Too many to count! When things in life get hectic, stressful, or tough…my yoga practice helps me to remain calm, breathe, and tap into something deeper within to keep me from overreacting.
Confession, I've "practiced" yoga for years but don't know anything about its history or philosophies. What should I read first?
In teacher training, we learned about the 8 Limbs of Yoga, and it was surprising to learn that yoga poses (asanas) only represent one limb.There's so much more to learn about yoga beyond the poses! I'd recommend starting with "Living Your Yoga" by Judith Lasater because it offers a modern day practical understanding of applying yoga philosophy to daily life.
What advice do you have for new yoga students?
Flexibility is not required, breathing is the only requirement. If all you do is breathe deeply in class, you will feel better after class, which is always a good goal to have in mind.
How do you think yoga will shape you as a soon-to-be parent?
My yoga practice has helped me become more patient, with myself and others, as well as being more present in each moment, to really appreciate the simple things. I only hope that I can be patient and present as a parent, especially when it gets challenging!
Why do you think yoga is so popular now, in modern times?
I believe it's so popular because it's needed. As our daily lives become even more fast-paced, busy, and stressful…yoga offers more than just exercise, it's the combination of breathing and movement, along with meditation moments and stillness that offer a deeper sense of relaxation and slowing down to take time for yourself, both mind & body.
How has yoga connected you, or your students, to our community?
I have met so many wonderful people through both teaching yoga classes and taking classes that I would have never met otherwise. Yoga studios can feel like a home away from home, a sanctuary, to practice alongside and connect with others who share the same passion for yoga.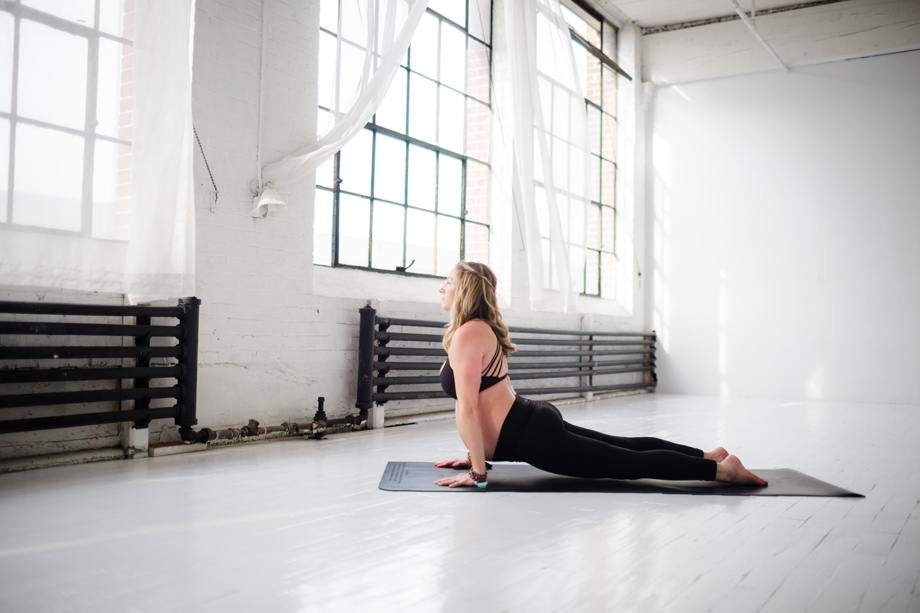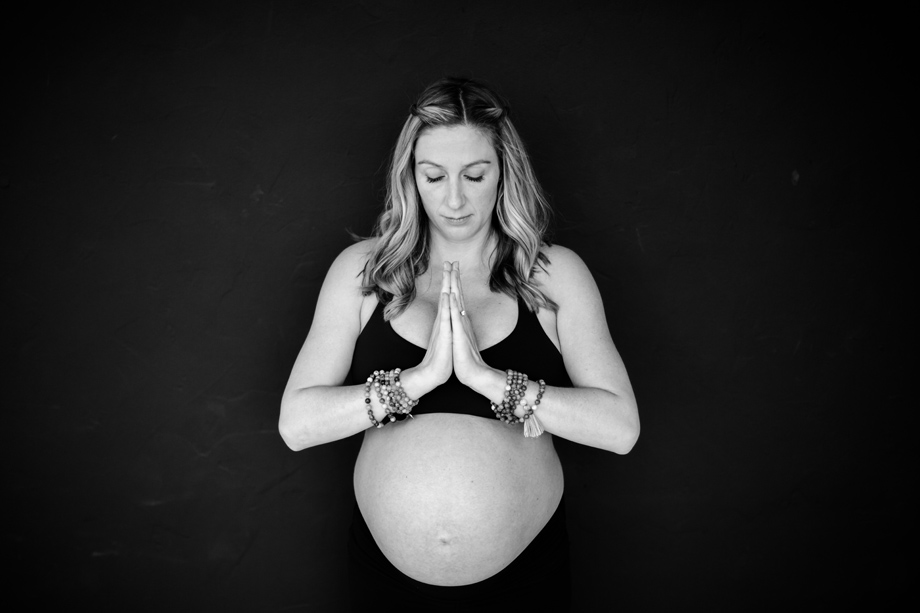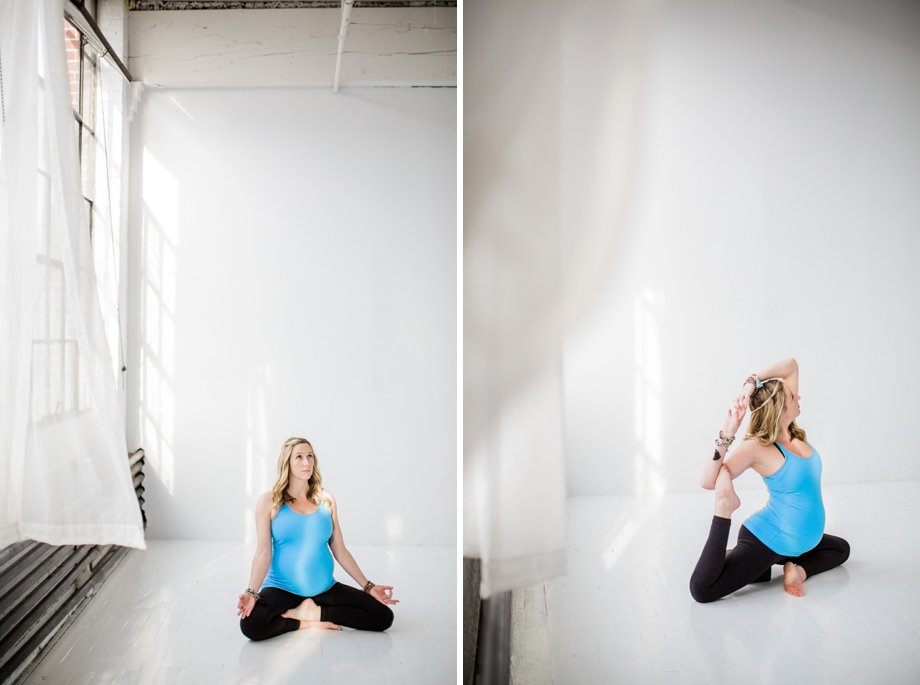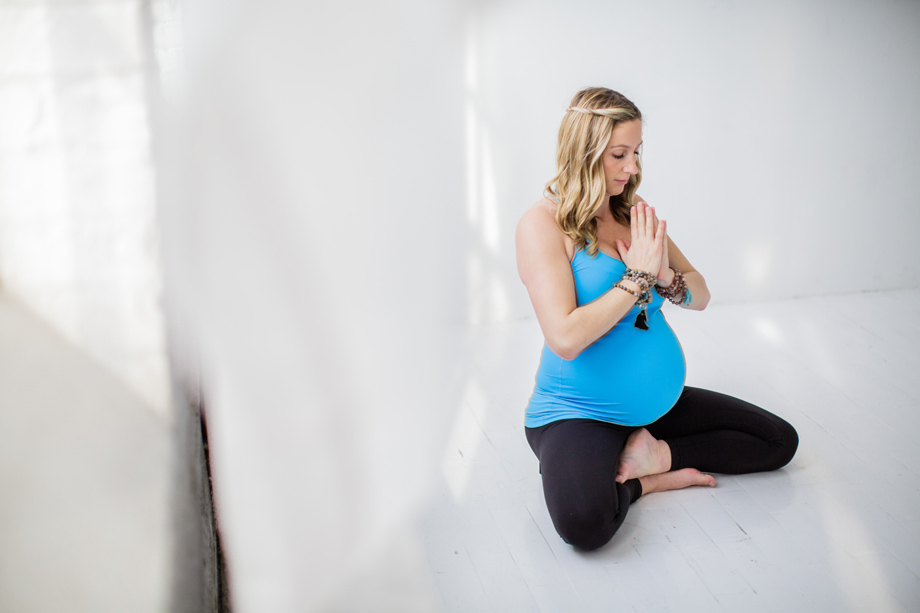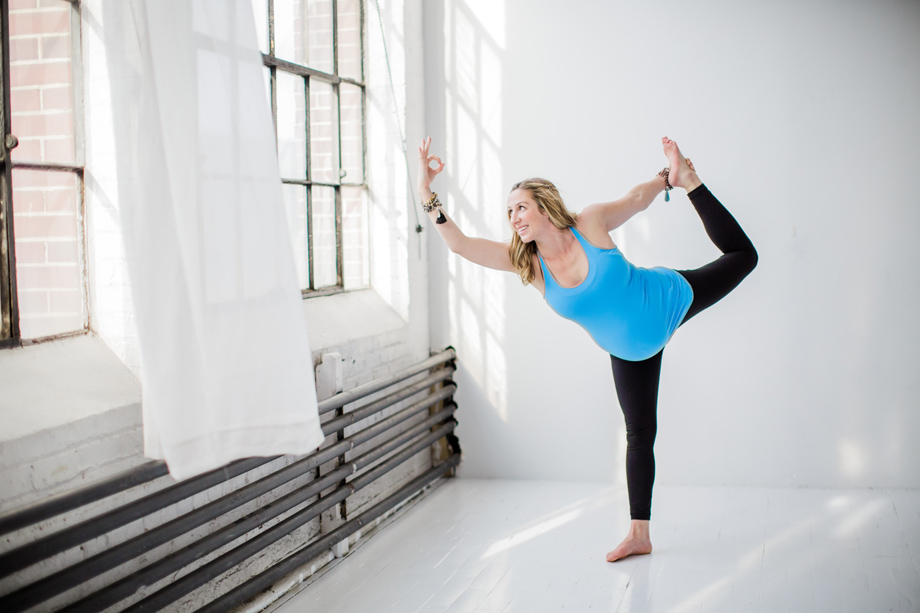 ---
---
You might also like