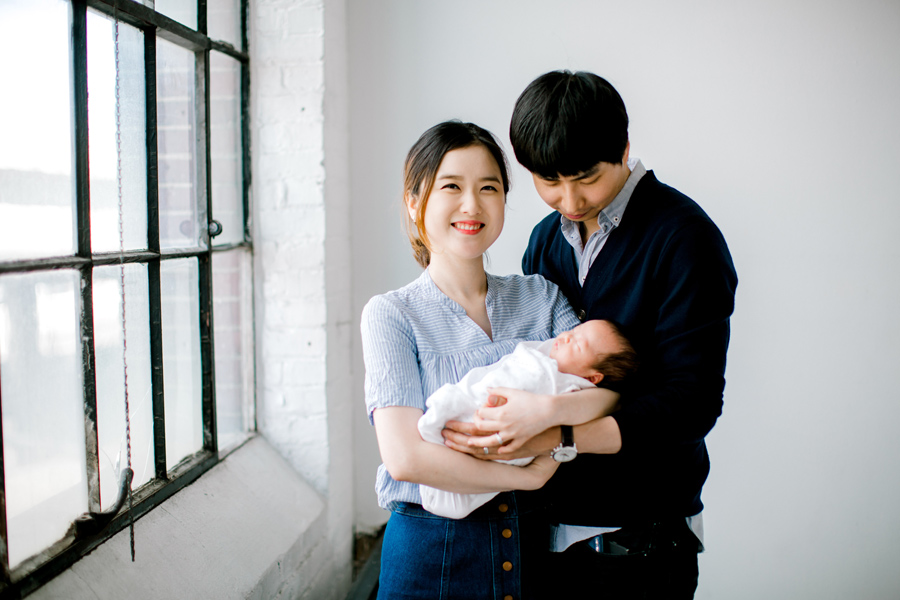 The studio is a beautiful place for your newborn session! Many clients opt for this space, rather than home, if they're in the process of a move, their home is too dark, or they just like the look and feel of the studio.
LOCATION
My studio is located in the Bemis Building in SODO, a block West of Safeco Field. There's a parking garage next door, and street parking often available too. Once you find a place to park, just text me and I'll meet you at the main door. My space is on the 3rd floor, so best to leave the stroller in the car. However if you had a c-section, or stairs are too tricky, we can walk down the big hall to the freight elevator.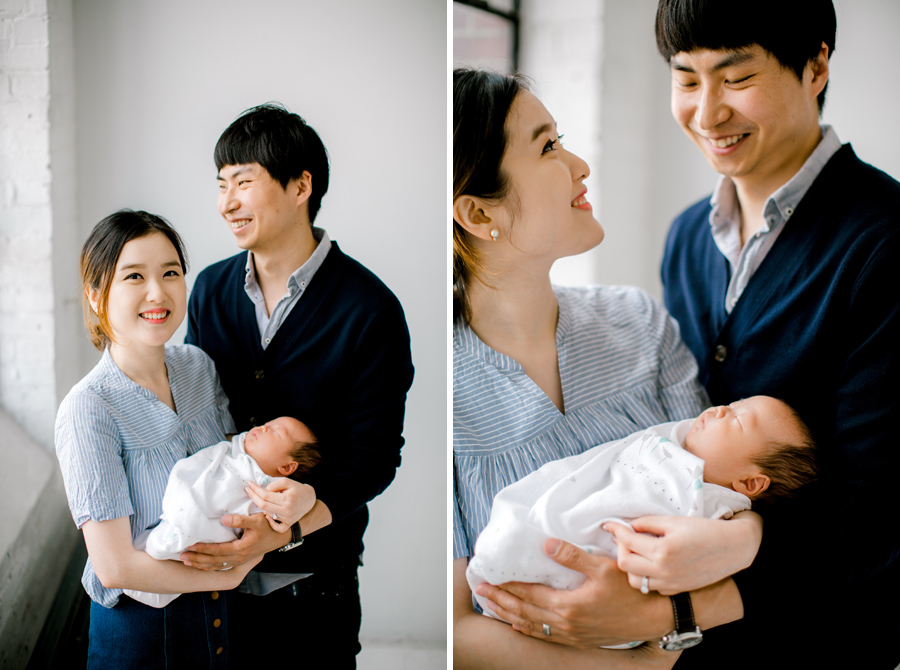 Running behind? That's okay! Often the newborn shoot can be one of the first outings that parents have done with baby. It can be overwhelming getting yourselves and the newborn ready, and in the car, and take more time than you think. I don't ever judge new parents for being late, and never schedule shoots back-to-back for this reason. If you're running behind, it's totally okay. I'm a mama too and believe in generous grace periods!

THE STUDIO
The studio is completely private. No one else but us! There are huge industrial windows that let in beautiful light all day long. There's a big table for your diaper bag and gear, a couch and bed for comfy baby feedings and diaper changes, a sink for any messes, and restrooms down the hall. Basically it accommodates any baby care you need to do during your shoot! I will often bring my portable speaker too, and place music if it helps you and baby relax and enjoy the session more. You name the tune!
SESSION APPROACH
Newborn sessions are an hour, to an hour and a half, depending on how often baby needs to eat. I always say two things. One "take care of baby as if you were at home" and "I'm working around baby, not the other way around". Usually these session is 30% picture taking, 70% newborn care. So you might walk in, and baby needs a change. Then we'll stand by the big white wall, snap some family pics, some pics of baby with mom, then stop for a feeding. Then we take some individual portraits of baby on the bed. If baby fusses, that's okay! I'll encourage you to stop and soothe them for as long as you need. I once had a baby cry nearly nonstop the entire shoot. We got maybe 10 minutes of calm, and I shot of 80 good images for the parents at rapid-fire pace. I promise I can deliver a big gallery that you love. Beauty in the chaos is my jam!
STAY BRAINDEAD
Likely you'll have many family photo sessions with your children throughout their lives. You'll have time to thing about clothing, get your hair done, and prep for the big day. The newborn shoot is usually not that. Most parents are in the thick of exhaustion, overwhelm, and hardly know their own name come time for their newborn session. Moms might have had 5 minutes to do their hair, have bags under their eyes, and poop on their shirt. All NORMAL. You don't need to be perfect to get beautiful photos. I'll put you by pretty light, use gear and tricks to make you look rested, and shoot close in if you're still a little uncomfortable with all the changes your body is going through. Feel frumpy and exhausted? So does every other parent! I'll work my magic to get you a gallery I love. All you have to do is focus on baby, and respond to my (simple!) direction when I give it. Other than that, stay braindead. I'll do the rest!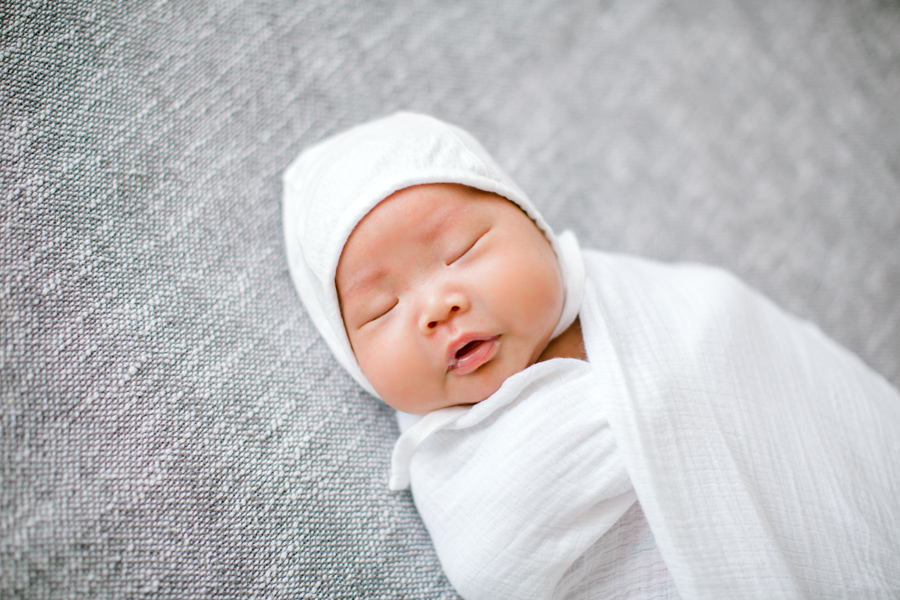 WHAT TO BRING
Most families show up with the car seat, diaper bag, and changes of clothes if they want them. I've had families bring bottle warmers, nursing pillows – whatever makes you comfortable. I have a clean stack of neutral baby blankets and swaddles, but happy to work in your own if you like. You can bring outfit changes, but are under no obligation. One "look" is fine!
THAT'S A WRAP
At the end of the shoot I let you know when you can expect the images, and answer any questions about deliverables. Don't worry, if you're so exhausted you can't pay attention to anything I'm saying, I send a follow-up email with all the info, that you can read when you get home. I also like to send a few preview images within a day or two of your shoot. I find new parents can't wait to share some pics and maybe post some to social media!
Erin Schedler is a lifestyle maternity and newborn photographer in the greater Seattle area, but available for travel most anywhere! If you'd like to book a shoot, schedule your appointment online, or email Erin at [email protected].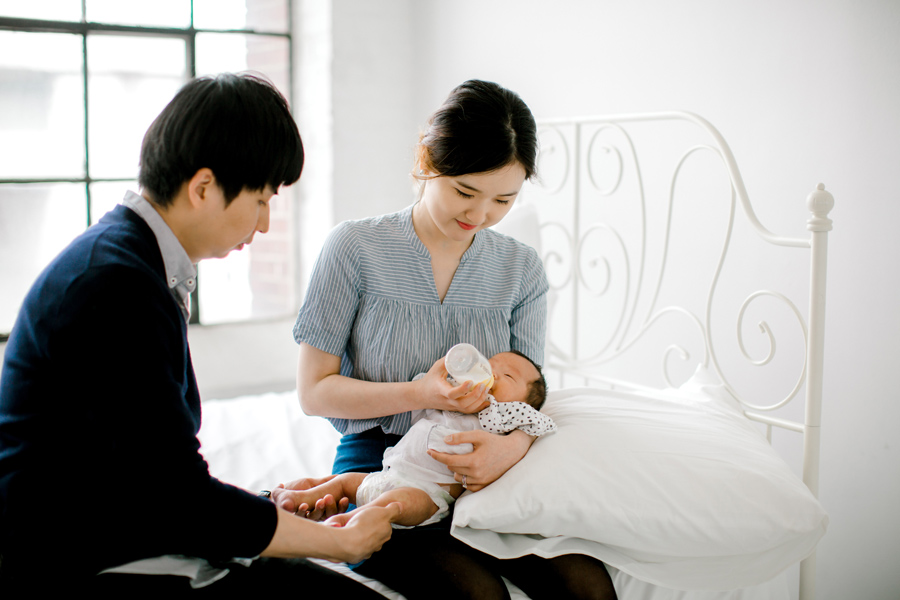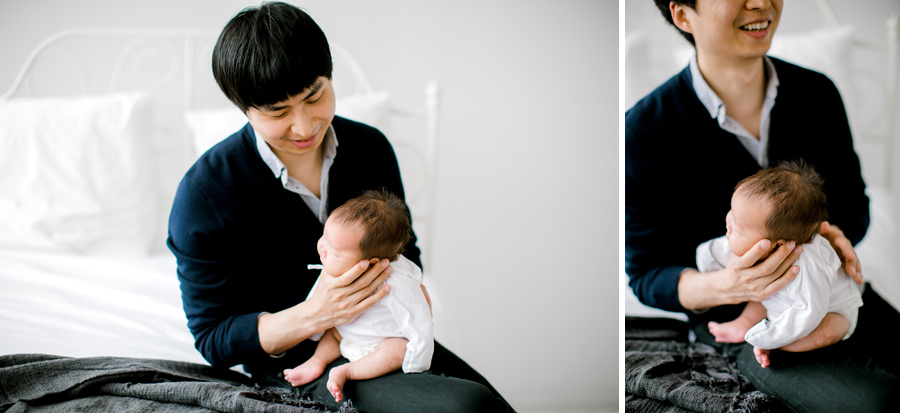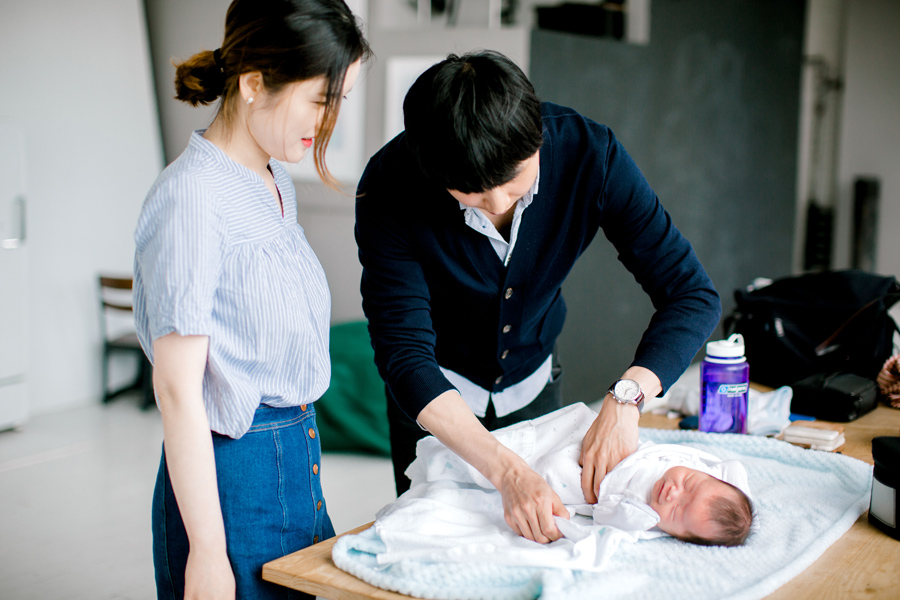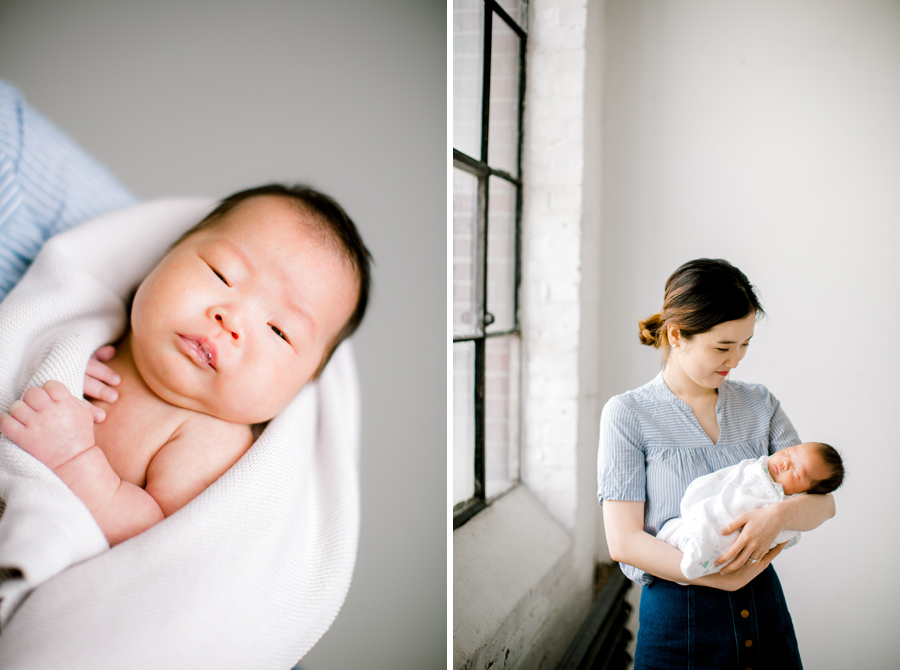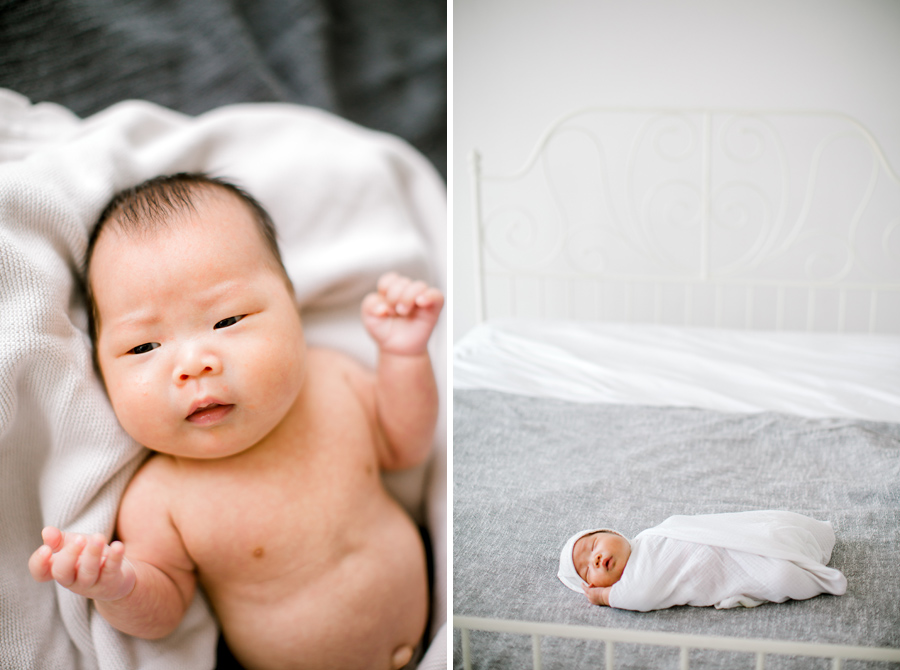 ---